This tutorial will show how you can quickly Create and deploy your Google Assistant Voice App action from GoVocal.AI
Note: If you have already created a project and completed details on Build Section, then switch over to step 4 to create a Google Assistant voice app.
1. Create a new Project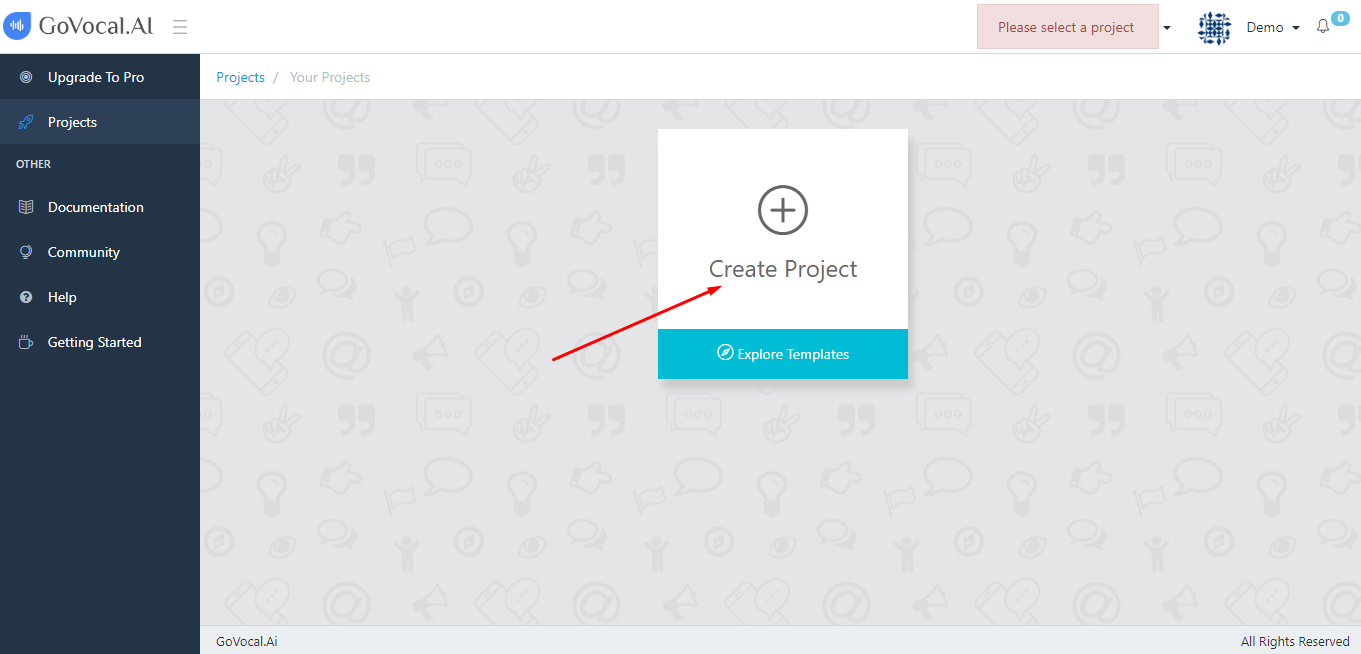 2. Select Google Assistant Template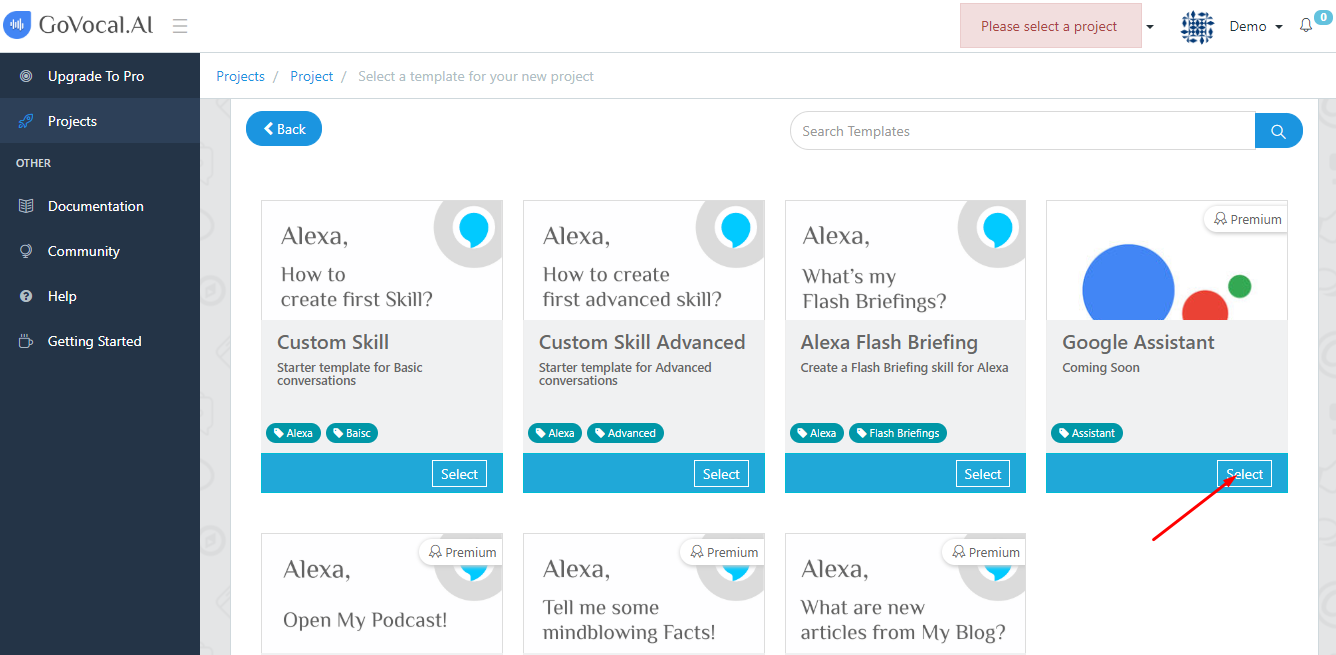 3. Save Project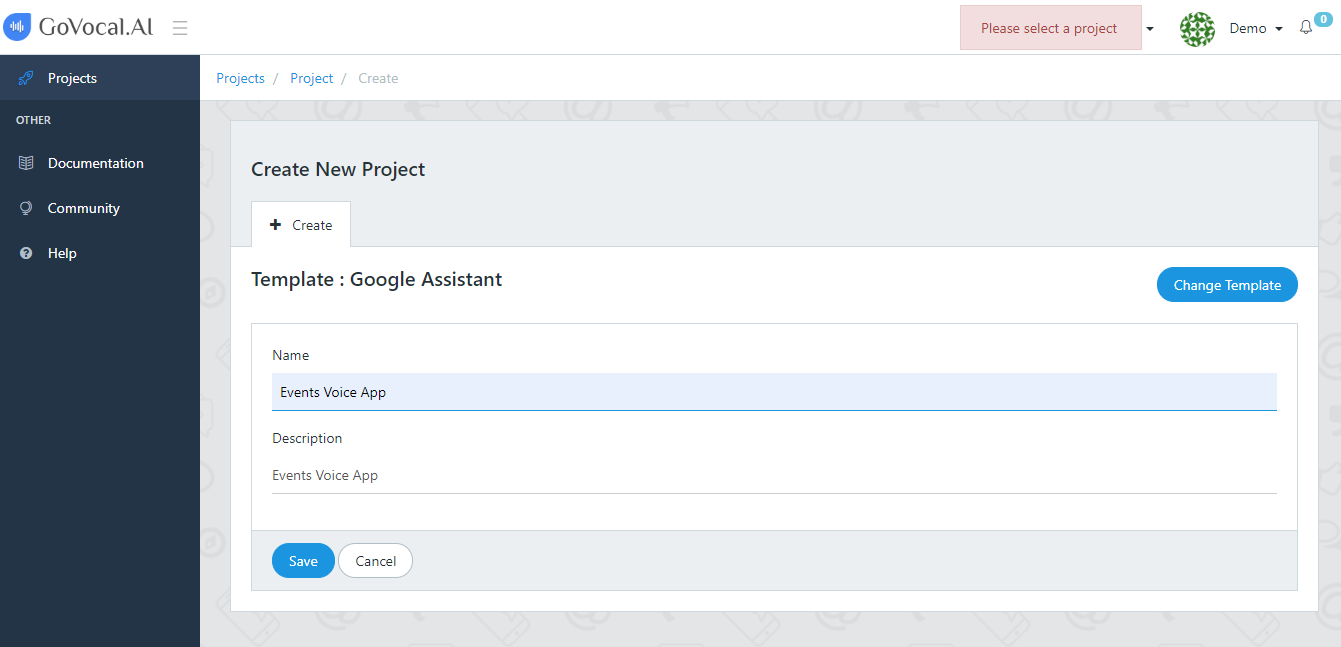 4. Go to Setup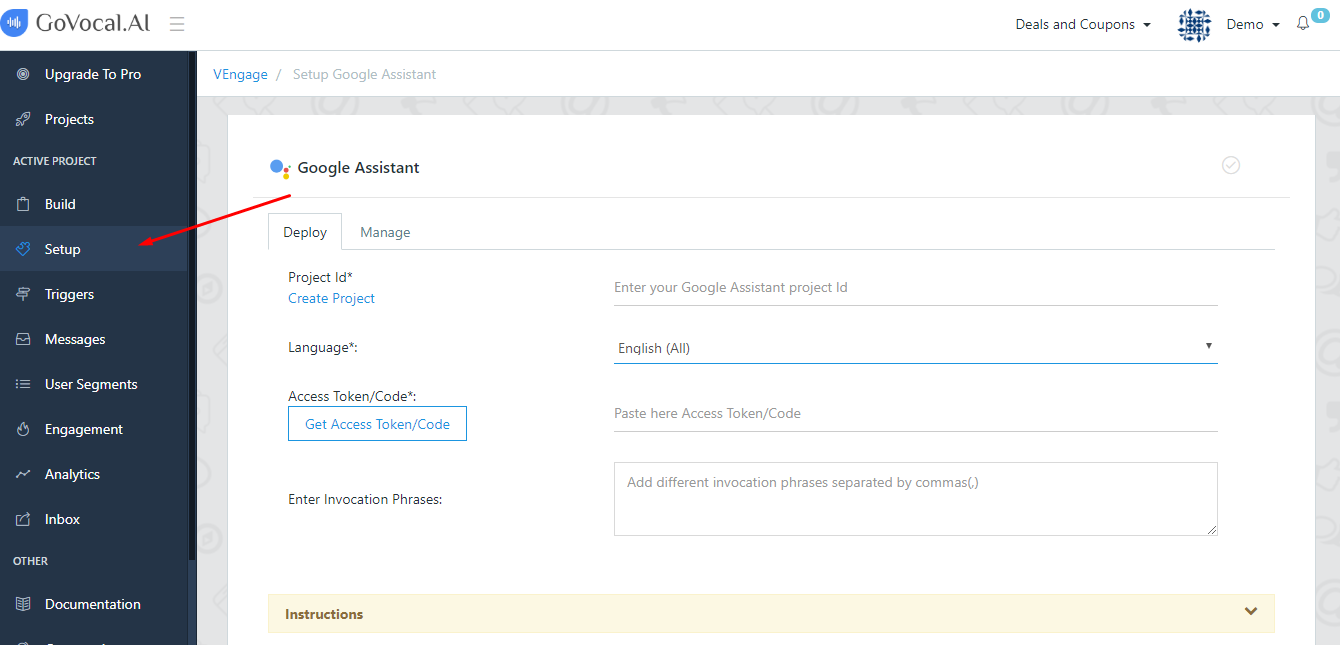 5. Deploy Tab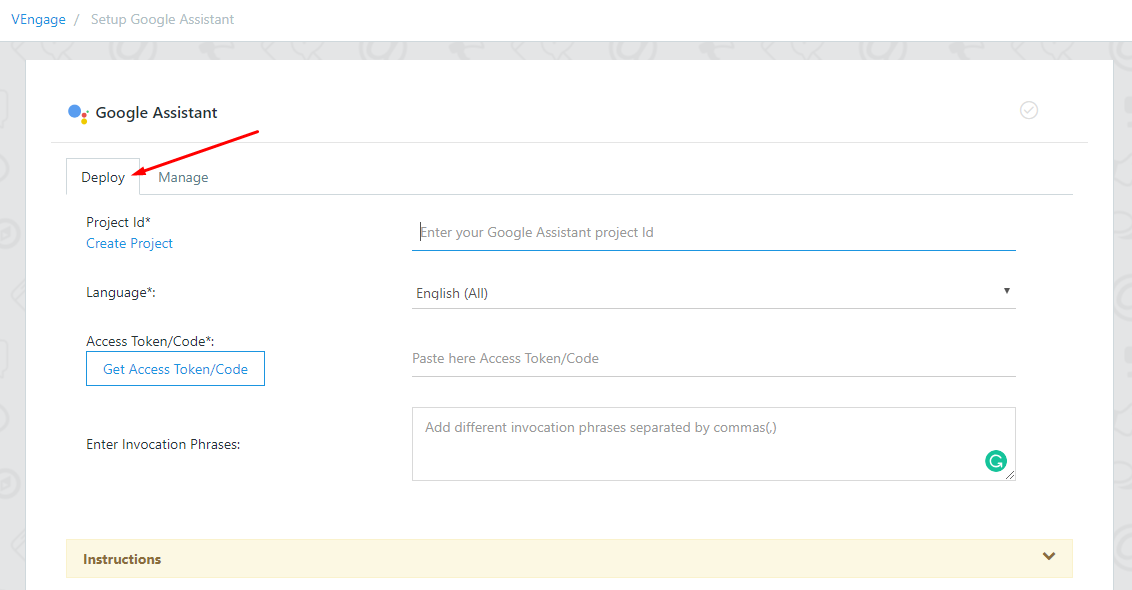 Provide details for Google Assistant Voice App &
Click One-Click Deploy
Provide the Project Id, Language, Access Token Code and Invocation Phrases(Optional).
Project Id


Here we need your Google Assistant actions project Id to deploy directly on Google.

To find or create, click on Create Project link

Click on Add/import project

Enter Project Name

Open Project

Copy Project Id




Paste project Id

Select Language

Select a Lanuage

Access Token/Code

Click on get access token/code link

Select valid google account

Allow assistant cli to access google account

Copy access token/code

Paste access token/code

Recommendation Phrases

Enter different recommendation phrases separated by comma(,)
Recommendation phrases are a valuable mechanism to increase the discoverability of your Action and provide a way for users to deep link into your conversation by providing a specific task to accomplish.
Example : Ok google, talk to deals and coupons about today's deal
here,
"ok google, talk to" is trigger phase.
"deals and coupons" is invocation name.
"about today's deal" is recommendation phrase.
Once you have filled all the required details, Click on One-Click Deploy in the bottom right corner.
On successful creation, the following pop-up will occur with the title "action successfully created!"
6. Congrats! Your action has been created.